Capactor blew up on Goodman central air conditioner
by Edwards
(NJ)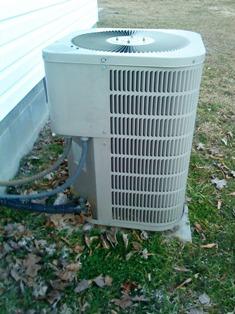 Goodman central air conditioners
We had Goodman air conditioner for eight years and the capacitor implodes last year.

The repair was like one or two hundred dollar. I don't really remember.

The furnace hasn't give us any problem yet and I hope it last more than ten or fifteen years.

That the only problem I had with Goodman central ac units for the past eight years.

The Goodman ac has been running fine after that capacitor problem. I think that is pretty good for Goodman units.