Hvac guys replace my air conditioner for 900 dollar!
by Kim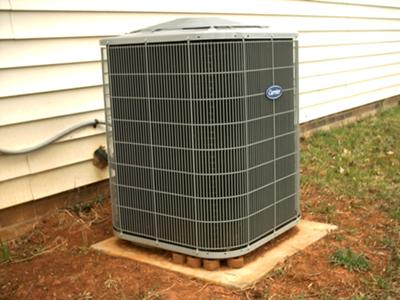 Carrier central air conditioner units
I somehow could only upload one picture and I upload the outside system.


I had my old carrier central air conditioner replaced with new carrier central ac units. The problem with my old carrier ac was it keeps freezing for no reason. It's heat pump. Carrier Ac didn't give me much problem. My old Carrier was like 11 or 13 years. I'm not really sure.
I got quoted from 5 differences contractor and it ranges from 6 to 7 thousand dollar. I'm an extremely lucking person.
The hvac guys, who replaced my central air conditioner was from a friend of friend. No, it was not easier job. I watch them work for few times and it took them two day to finish it.
My new heat pump had been running fine. 900 dollar to replace central air conditioner units will put any contractor out of business, but I need help and they help! I was financially in bad shape. I had recommended to them to relative and friend.